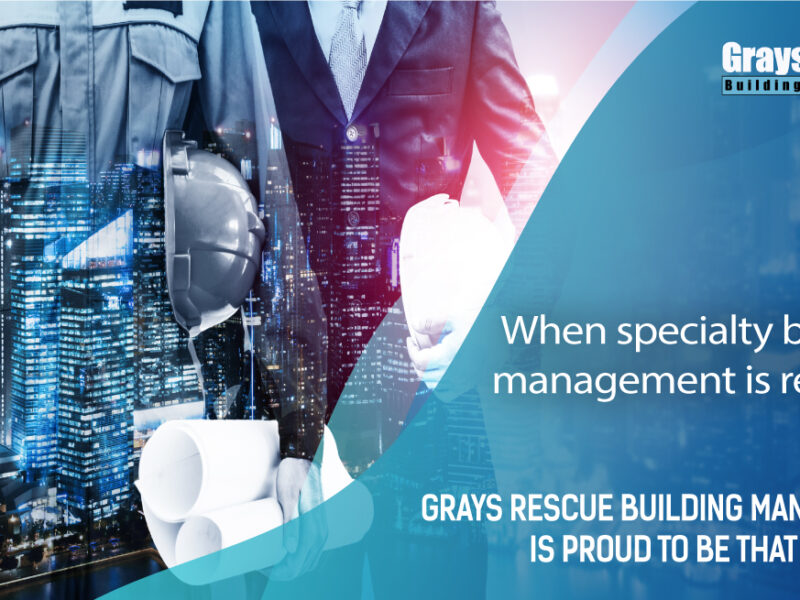 When specialty building management is required, GRBM is proud to be that company
I could say that I have come full circle during my career from a plumbing trade to a handyman and now a flourishing building management company.
My first experience in building management was in a building with little to no hot water, year-round, that brought out the plumber in me. From that moment, I was hooked on the puzzles of the more complex building management problems and the joy of solving these issues.
Fast forward 7 years, and I now have my own building management company and still focusing on the puzzles and investigative side of building management.
I am very proud of Grays Rescue Building Management (GRBM) being called upon to join the team at Mascot Towers working alongside and supporting industry-leading legal teams and engineering experts in what is an unprecedented and landmark case in Australia's strata industry.
Remedial Building Management requires experience and an understanding of control over variation solutions for an owners corporation. Our in-house designed software is focused on remedial rectification management for class 2 residential buildings.
Chris Gray and Grays Rescue Building Management are your "on the ground litigation support".
When specialty building management is required to act as the conduit between the team and an owners corporation, looking for a smooth defect or remedial rectification process with the as little inconvenience as possible, GRBM is proud to be that company.
---