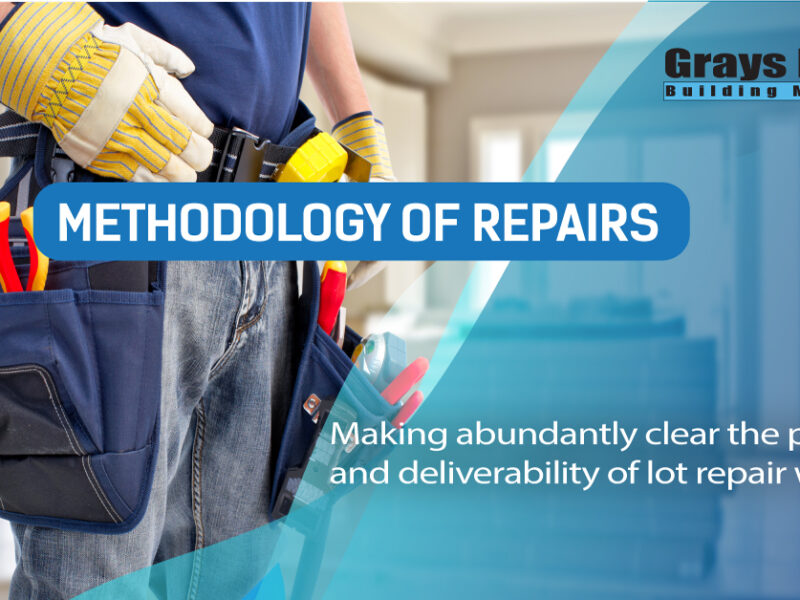 Methodology of repairs – Making abundantly clear the processes and deliverability of lot repair works.
When undertaking works in a unit, it is the building managers role to protect all parties from unit owners making unreasonable demands on contractors that become ridiculous.
The best way to do this is with a methodology of repair statement that an owner must agree to before undertaking the works. This never makes us popular with owners but it protects the owners corporation and provides clarity on deliverability, criteria of works, terms and conditions and most importantly "exclusions".
Our (GRBM) "Methodology of Repair" was conceived while undertaking major gyprock works within units, knowing dust from gyprock can settle for days after the job is completed and some residents will undertake unreasonable demands days after the job was completed.
Since then, the form has become one of the successful components of GRBM processes with one Strata Lawyer referring to it the best building management document and process for owners corporation vigilance.
---