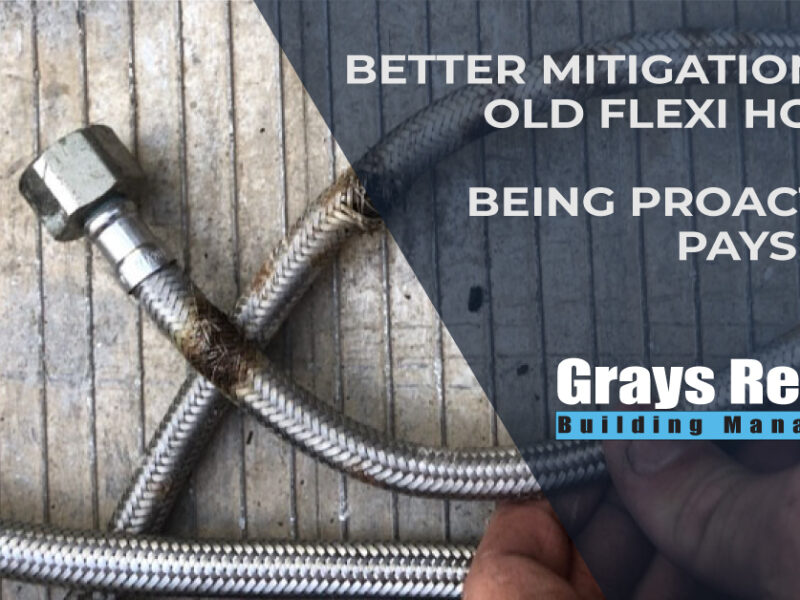 Better mitigation of old Flexi hoses; being proactive pays off
Old flexible hoses rust out and burst; this is a fact.
The general working life of a Flexi hose is two-four years, yet recently I dealt with six levels of damage from a burst Flexi hose 11 years in place. I began thinking about how to better risk manage Flexi hose management.
If it were not for the fact that it is often an owners insurance issue, not an owners corporation issue, if damage does occur, there would be a bylaw in place demanding these Flexi hoses are changed regularly. Surely, an owners corporations insurer would consider incentives for a policy where an owners corporation could show a documented schedule of changed Flexi hoses throughout.
I recently worked with an owners corporation that encouraged its owners to collectively change all the Flexi hoses with a discounted deal from a single plumbing contractor. This was quite successful, with over 70% of the owners taking up the option.
Grays Rescue Building Management has included this as part of our general processes for buildings older than four years. We encourage other building managers and strata managers without a Flexi hose policy to implement one.
---